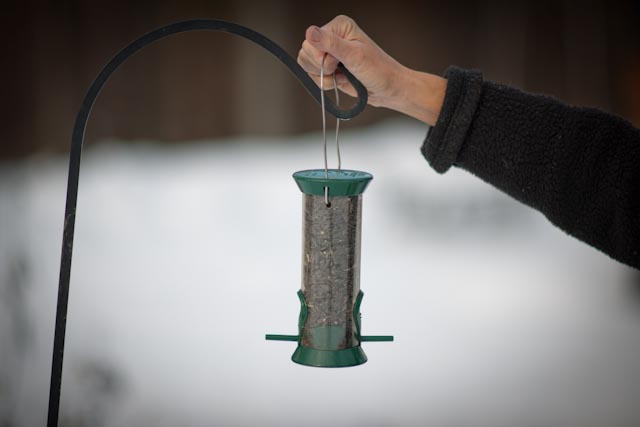 IF THERE'S SNOW ON THE GROUND AND WE'RE HANGING UP FEEDERS……it must be time for the Mad Birders Christmas Bird Count!  For the sixth year in a row the Mad River Valley's birding club, the Mad Birders, will be participating in the annual Audubon Christmas Bird Count, creating citizen scientist records that (we hope) will be used for birding generations to come.  We will kick off this year's event with a planning pot luck on Tuesday November 29th at 6PM to finalize team rosters, reacquaint ourselves with counting protocols and to hone our birding and culinary skills for the Big Day!
We will gather for our planning pot luck at the home of Team Pipit (Fred and Chris Pratt) located at 49 Vermont Route 100, South Duxbury;  1/4 mile south of Harwood School and 1/4 mile north of the intersection of routes 100 and 100B.
Our official Christmas Bird Count (CBC) will occur on Friday December 16th at various locations around the Mad River Valley.  We begin counting birds at 8am and try and stay at it until 4PM.  We celebrate our efforts and compete for best bird bragging rights at a CBC pot luck that will begin at 6PM.  This year's CBC pot luck will be held at Two Dog Mountain, the home of Jeannie Elias and Craig Goss, located at 2738 Center Fayston Road in Fayston; 2.738 miles up Center Fayston Road from Route 100.
The Mad Birders welcomes interested people to participate in any of our activities including the Christmas Bird Count.  If you would like to be a part of our day, whether you are an experienced birder or brand new to the fun, send us an email or call us and we will be happy to give you details on how you join us.  Email us at info@madbirders.org or call 496-4730.